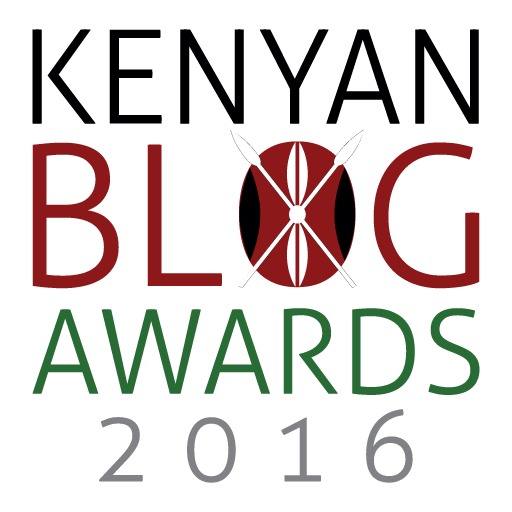 We are now at the most exciting bit of this year's Kenyan Blog Awards; the announcement of the nominees and the launch of the voting phase.
This follows a grueling exercise, by judges, who sifted through a whopping 4,899 blog submissions that were received. The judges who were tasked with selecting the best 5 blogs in each category are:
1. Mikul Shah, Director at EatOut
2. Ahmed Salim, GM at Qube Ltd
3. Terryanne Chebet, Senior Anchor & Associate Editor at Citizen TV
4. Muthoni Maingi, Digital Manager at Safaricom
The nominees for this year's awards include: magunga.com, bizna.co.ke, lyraoko.com and pendolamama.co.ke.
Voting in the awards begin today and will close on 1st May 2016. To vote for your favourite blog in the Kenyan Blog Awards, visit blogawards.co.ke/vote. Votes will be limited to one vote per person.
The Kenyan Blog Awards were launched on 8th January, which also coincided with the launch of the submission phase. Blogs were submitted in the competition until 10th February 2016. The judges then took over and selected their best 5 in all the categories. The winners of the competition will be announced at a gala event on 7th May 2016.
Important links
History – blogawards.co.ke/history
Rules – blogawards.co.ke/rules
Categories – blogawards.co.ke/categories
View and download raw blog submissions here
And the nominees are…
1. Best Technology Blog

http://www.mbuguanjihia.com
http://www.droid254.com

http://moseskemibaro.com/
2. Best Photography Blog
http://mwarv.click.co.ke
http://benkiruthi.com/blog3/
http://victorpeace.com
http://buoart.com/
http://leonmuli.com/
3. Best Creative Writing Blog

http://lubnah.me.ke/
http://okumu.co.ke/
http://khanfarhazart.wordpress.com
4. Best Business Blog
http://bizna.co.ke/
http://bankelele.co.ke
http://biznews.co.ke

http://www.herbusiness.co.ke
5. Best Food Blog
http://thefitfabfoodie.com
http://www.tastesafari.co.ke

http://www.kaluhiskitchen.com
6. Best Environmental/Agricultural Blog

http://RocKeSci.Co.ke
http://www.farmbizafrica.com
http://farmerstrend.co.ke/
http://africancityplanner.com
7. Best Fashion/Beauty/Hair/Style Blog
http://luciamusau.com
http://itsacurvyaffair.com
http://wamboikay.com
http://mskibati.com/
http://justjoykendi.com
8. Best Political Blog
http://info.mzalendo.com
http://gathara.blogspot.co.ke
http://brainstorm.co.ke
https://kanalispeaks.wordpress.com/
http://maunduville.blogspot.co.ke/
9. Best New Blog
http://cherriesvineyard.com
http://afyapress.com
http://stylebyshary.com

http://www.e-techafrica.co.ke
10. Best Corporate Blog
http://blog.ongair.im
http://blog.jovago.com
http://ihub.co.ke
http://www.kuzabiashara.co.ke/blog/
https://www.travelstart.co.ke
11. Best Topical Blog
http://owaahh.com
http://amiraafrica.co.ke/
http://thewondercores.com
12. Best Sports Blog
http://www.michezoafrika.com
http://www.futaa.com
http://goonerpark.org
http://osbke.com
http://thedugout.co.ke
13. Best Entertainment/Lifestyle Blog
http://www.ghafla.co.ke
http://www.niaje.com/

http://lyraoko.com
http://meanwhileinkenya.com
14. Best Education Blog
http://funkescience.co.ke
https://creativesacademy.wordpress.com/
15. Best Travel Blog
http://holidayafrika.com

http://theadventuresofcathy.com
http://theartofwanderlusting.wordpress.com
https://funtravelke.wordpress.com
16. Best Health Blog
http://afyapress.com
http://sitawa.blogspot.com/
https://couchhealthandfitness.wordpress.com/
http://healthkenya.co.ke/
http://lindaafya.co.ke/
17. Best County Blog

http://county-yangu.com/default/
http://kakamega411.com
http://loitokitok.com
http://laikipiaruralvoices.blogspot.co.ke/
18. Best Religious/Spiritual Blog
http://www.braveheartedliving.com
http://ummah.co.ke/
http://imwashigadi.wordpress.com
http://ernestwamboye.blogspot.com/
http://njerigichuki.blogspot.com
19. Kenyan Blog of the year
http://owaahh.com
http://lyraoko.com
http://www.niaje.com/